Stronger After CoVid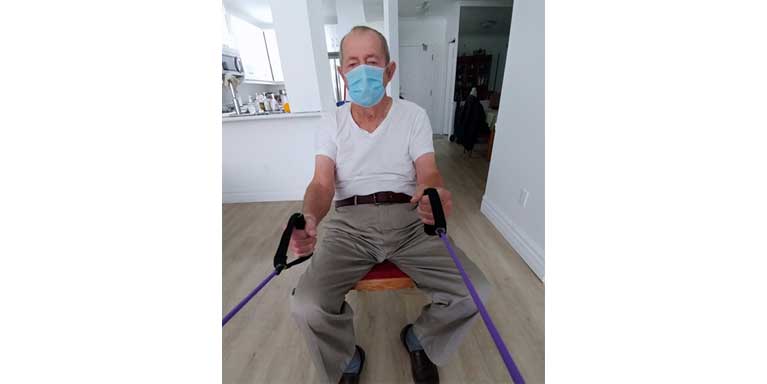 It feels like we are in the home stretch! Spring is starting to some signs of appearing, there is talk of vaccinations and Toronto looks like it will open up soon. This is the time to get ready to get back to all of the activities that you love and have been missing.
Are there any activities that you are worried your body won't let you do? Travel? Climbing stairs? Playing on the floor with your grandkids?
Do you need to build strength, stamina and improve your balance after a long lockdown?
Vintage Fitness would like to support you to become both physically and mentally stronger after covid.
We offer:
Free consultations with an expert in 50+ fitness. Book a call to learn more: https://calendly.com/erin-21/phone-consultation
Group exercise classes on zoom every Wednesday at 11:00. Here is a link to Olena's class this week. A gentle cardio and stretch class developed for seniors: https://www.youtube.com/watch?v=qaMTlbJ8a60
Webinars every 6 weeks. Here is a link to our most recent on which will change your mindset and get motivated to move: https://www.youtube.com/watch?v=URSSQ9W0zHc&t=866s
Book a call to for a free virtual session

Good Luck!
Erin
Vintage Fitness Personal Trainer
Vintage Fitness is an in-home personal training company in Toronto, Canada. We specialize in energizing the lives of people over 50 with exercise.